Vaccines don't always prevent infection
Vaccination can mean far fewer infections, but it's not clear it will stop transmission by those who are vaccinated. Ethan Miller/Getty Images News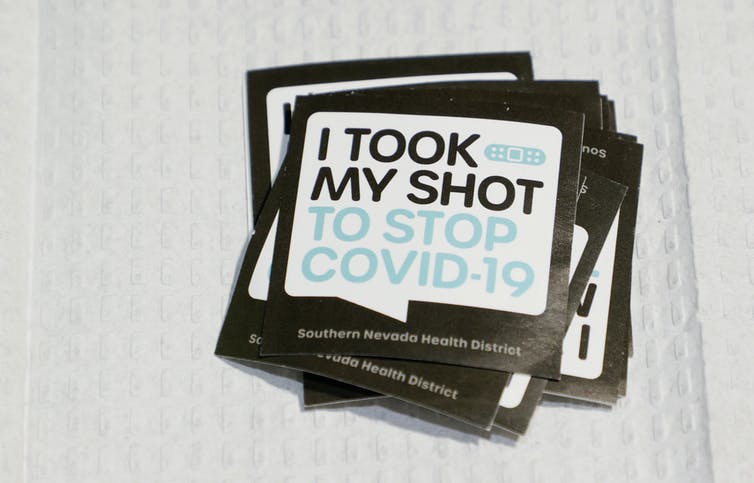 Previous
Next
Researchers had hoped to design safe COVID-19 vaccines that would prevent at least half of the people vaccinated from getting COVID-19 symptoms.
Fortunately, the vaccines have vastly outperformed expectations. For example, in 6.5 million residents of Israel, aged 16 years and older, the Pfizer–BioNTech mRNA COVID-19 vaccine was found to be 95.3% effective after both shots. Within two months, among the 4.7 million fully vaccinated, the detectable infections fell by 30-fold. Similarly in California and Texas, only 0.05% of fully vaccinated health care workers tested positive for COVID-19.
Vaccine developers often hope that, in addition to preventing illness, their vaccines will achieve "sterilizing immunity," where the vaccination blocks the germ from even being able to get into the body at all. This sterilizing immunity means someone who's vaccinated will neither catch the virus nor transmit it further. For a vaccine to be effective, though, it doesn't need to prevent the germ from infecting an immunized person.
The Salk inactivated polio vaccine, for instance, does not completely stop polio virus from growing in the human gut. But it is extremely effective at preventing the crippling disease because it triggers antibodies that block the virus from infecting the brain and spinal cord. Good vaccines provide effective and durable training for the body's immune system, so when it actually encounters the disease-causing pathogen, it's ready to mount an optimum response.
When it comes to COVID-19, immunologists are still figuring out what they call the "correlates of protection," factors that predict just how protected someone is against the coronavirus. Researchers believe that an optimum amount of "neutralizing antibodies," the type that not only bind the virus but also prevent it from infecting, are sufficient to fend off repeat infections. Scientists are also still assessing the durability of immunity that the COVID-19 vaccines are providing and where in the body it's working.