Why India matters
India's population will soon reach 1.4 billion and this decade it is expected to overtake China as the world's most populous nation. This, combined with a young population, growing economy and rapid urbanisation, means energy consumption in India has doubled since 2000.
The International Energy Agency (IEA) estimates India will have the largest increase in energy demand of any country between now and 2040.
An affordable, reliable supply of energy is central to raising the nation's living standards. A recent World Bank analysis found up to 150 million people in India are poor.
Alongside its massive reliance on coal, India has one of the world's most ambitious renewable energy plans, including an aim to quadruple renewable electricity capacity by 2030.
The IEA says coal accounts for about 70% of India's electricity generation. And as the nation rebounds from the coronavirus pandemic this year, the rise in coal-fired electricity production is expected to be three times that from cleaner sources.
Coal-powered generation is anticipated to grow annually by 4.6% to 2024, and coal is expected to remain a major emitter of greenhouse gases to 2040.
While India's energy trajectory remains aligned with its commitments under the Paris Agreement, the speed and readiness of its transition remains a complex, divisive issue. The World Economic Forum's 2021 Energy Transition Index ranks India 87th out of 115 countries analysed.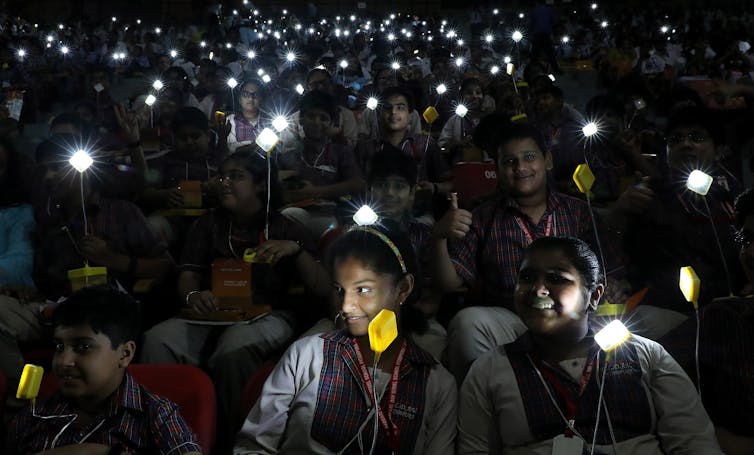 India's young, growing population is fuelling the nation's energy demand. EPA