Invisible, unpaid labor force
Indian farmers leave a protest in February 2021. Muzamil Mattoo/NurPhoto via Getty Images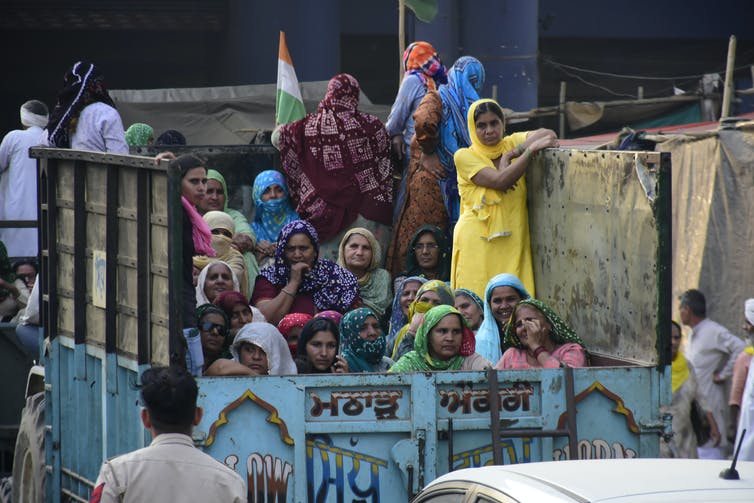 Previous
Next
In a given crop season, when fields are sown and harvested, women farmers in India work about 3,300 hours, double the 1,860 hours their male counterparts put into farming.
Yet their work feeding their families and the country remains undervalued and largely overlooked by the government.
"Women become de facto farm managers when men shift to non-farm jobs, but are not recognized as such because they seldom own the farm," according to the Indian development economist Bina Agarwal.
One-third of female farmers in India are unpaid laborers on family farms owned by their parents, husbands or in-laws, according to OXFAM. Indian women own just 12.8% of the country's land.
The imbalance in access to property has partly to do with India's inheritance laws. Hindu, Jain, Sikh and Buddhist women in India were given equal inheritance rights to ancestral property in 2005 – legally, if not always in practice. Women of other faiths have separate personal laws governing property rights in India.
Since over 90% of agricultural land in India is transferred through inheritance, women remain stuck as laborers for generation after generation, never owning the land they work, or even their own homes.