Fortnite Cosmic Summer event 2021: Leaked! Skins for cosmic event now available online; take a sneak peek - HT Tech
Source: Hindustan Times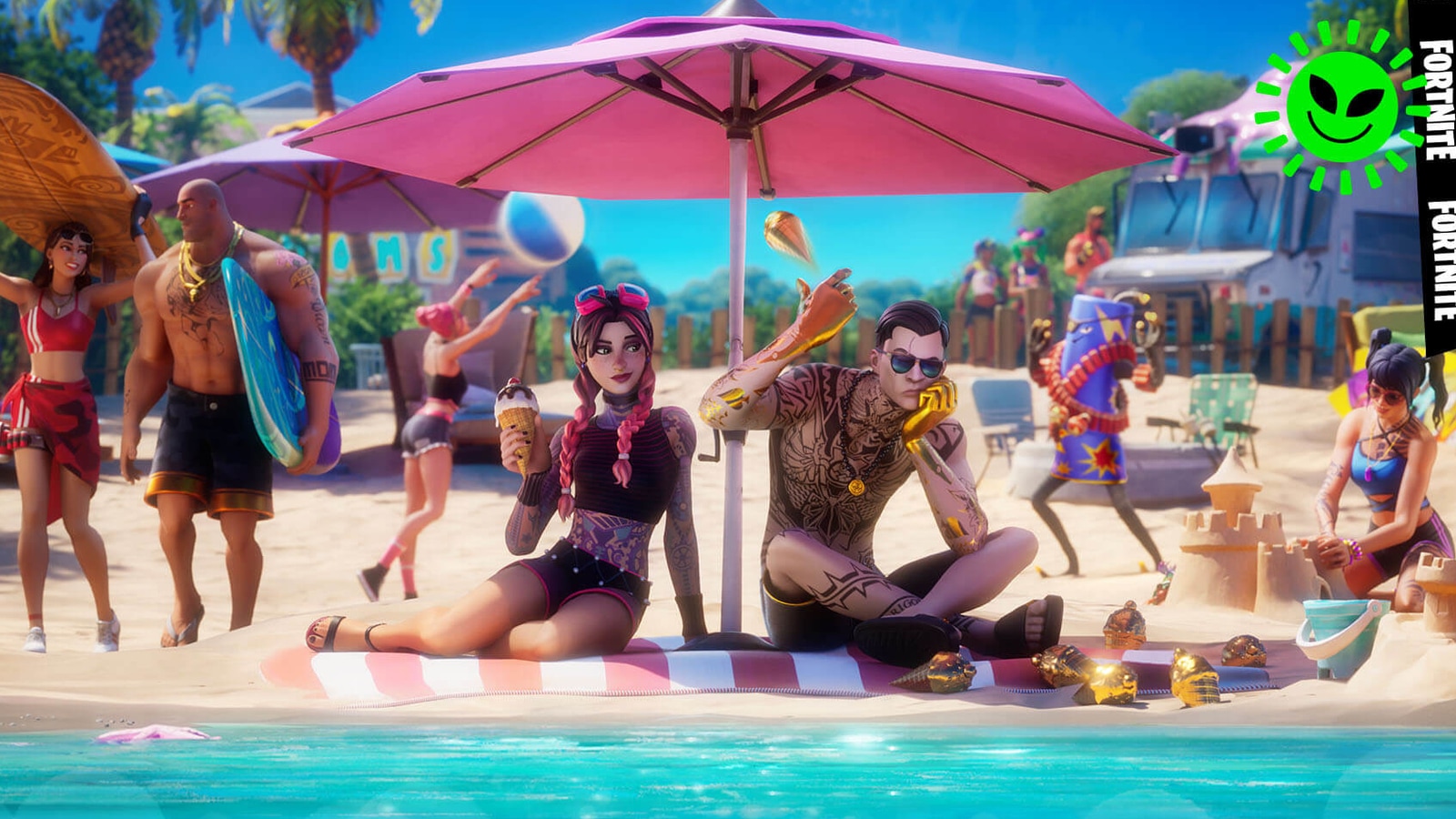 Fortnite Cosmic Summer Event 2021 has started. The two-week-long extravaganza began at 6:30PM today and it will go on until 11:59PM ET or 9:29AM IST. As a part of its cosmic event, Fortnite has a bunch of new rewards and new outfits for its players. As a part of the celebrations, Fortnite has announced new outfits and bundles, which according to the company will bring beach-ready takes on classic island stars. Get some fresh air with Midsummer Midas, show off your beach bodyguard with Beach Brutus, surface up some summer fun with Scuba Crystal, and combine R&R with R&D with Beach Jules, Fortnite wrote in a blog.
In effect, check out these characters in summer swimwear.Returning summer Outfits will be joining the party as well, like Summer Drift and Unpeely, the company added. Simply said, Fortnite will be bringing back some of its classic islanders in new avatars. Some of these avatars have leaked online giving users a rare glimpse of how these classic islanders will look like even before players spot them at Fortnites Cosmic Summer event.
A tipster who goes by the name Salty Boii03 has shared Scuba Crystal, Beach Brutus, Beach Jules and Broadway Ruby looks. Take a sneak peek:Apart from this, Fortnite said that it will be bringing back a number of Creative LTMs, which includes Bios Zone Wars Trio 1.0 - Custom Teams, Pro 100, Freaky Flights - Air Royale, and The Pit - FFA. Fortnite said that these particular LTMs gamers can complete quests to unlock rewards fit for any beach party. They can also unlock the popsicle Brain Freeze Back Bling.
In addition to this, Fortnite announced that for completing two Cosmic Summer Quests, players will unlock the Believer Beach Loading Screen, a portrayal of the passionate POI. And for completing six, players will unlock the Icy Pop Wrap. Completing twelve players, on the other hand, will unlock the Lil Treat Emote.Fortnites Cosmic Summer event has begun. Keep playing to unlock rewards and surprises.